Vintage Limestone Garden Paving
Vintage Limestone Garden Paving
Product Description
Stonemarket Vintage Stone Garden Paving is part of our Vintage Stone, ethically sourced, natural stone range.
Vintage Stone Limestone garden paving possesses a beautiful creamy grey colouring that is unique to old worn limestone. This makes Vintage Stone Limestone ideal for use in chalk and limestone areas. Its subtly distressed finish makes the Vintage Stone range a truly complimentary fit to any traditional garden.
Available in 5 other colour options, Abbey Silver, Abbey Earthen, Frost, Manor and Raven
Purchasable in 5 single sized packs and 2 11.7m2 project packs
The range includes complementary setts, walling and a compass points decorative feature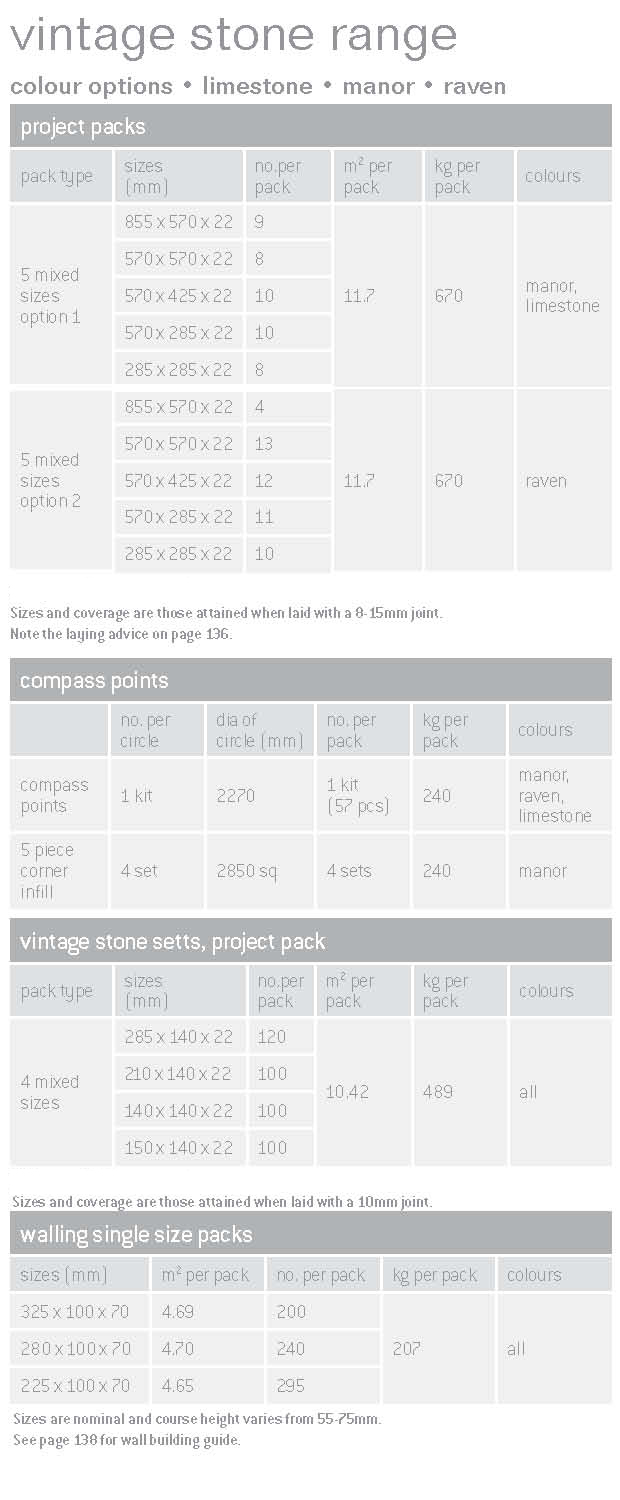 Product Prices
11.7m2 5 Size Mixed Project Pack, Limestone - £586.20 (5 Size Mixed Per Project Pack)
Need help with buying Stonemarket products?
Technical and Product Queries
If you need assistance with technical product queries, such as suitability for use in specific areas, product specification or general product advice, then please contact Marshalls Technical Advisory Team on:
Phone: 0345 302 0603
Email: sales@stonemarket.co.uk
Availability and Order Queries
If you need to ask a question relating to availability, ordering or delivery, please contact M P Moran Stonemarket Store on the following number or email address.
Phone: 0208 459 9000
Email: stonemarket@mpmoran.co.uk